A big thank you to everyone who entered this year's contest. We are planning on running the contest again next year, so if you have a low budget screenplay, keep us in mind.
But today we are announcing the winners…
It's never an easy decision choosing the winner as many of the screenplays fit the mold of what we were looking for: well written, original screenplays that could be produced on a limited budget.
A big congratulations to both the winners and the runner-ups. They are…
Short Screenplay Category
Winner:
Street Justice (thriller) by Reginald Altidor
Logline: An escort and her bodyguard plan to rob their next client, only to realize he's an off duty police officer.
Writer's Statement: I'm a Brooklyn College film alumni from New Rochelle, New York. I'm a content creator who specializes in sketch comedy but also loves to write dramas and thrillers. I wanted to explore the realm of police brutality but have it engaging as if it were a heist film. Being a fan of films such as Queen & Slim and The Town; I thought it would be interesting if these two worlds meshed. It felt like a refreshing way to discuss real issues we face everyday.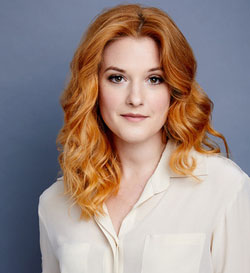 Runner-Up:
The Dog (animation) by Kate Harpootlian
Logline: A sophisticated psychopathic dog detests his current owner and decides it's time for a change.
Writer's Statement: I'm a storyteller whether that be through dance and choreography or through screenwriting and filmmaking. My scripts have received multiple accolades at numerous competitions and I am currently in the process of directing and producing two short films. I have studied screenwriting and filmmaking at The New School. The Dog was inspired by my Dad's psychopathic dog who is way too smart for his own good and hates being touched. The script arose out of a conversation on how such a dog could get away with murder without being caught.
Feature Screenplay Category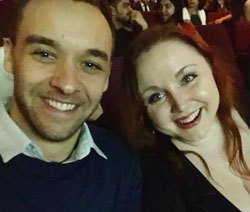 Winner:
Wilder (drama/thriller) by Dan Gallun & Jessie Holder Tourtellotte
Logline: The Wilder family are confined to their home during the three day search for their abducted daughter. Tensions rise, secrets are revealed, and fractures beneath the family and their small community bubble to the surface.
Writer's Statement: Jessie Holder Tourtellotte and Dan Gallun became accountability partners as actors first. Our drive to create content for ourselves ballooned into a prolific writing and producing partnership that has resulted in seven feature scripts and numerous other projects including produced short films and web series. Favorite accolades have included winning the Los Angeles International Screenplay Competition and becoming Semifinalists for the Academy of Motion Picture Arts and Sciences Nicholl Fellowships. Wilder is a special piece, written specifically to be produced on a small budget, and to capitalize on the duo's unique skills in crafting compelling and human characters and using claustrophobic time and space constraints. The script deals with complicated love and the power of chosen family and intimate friendship alongside loss, forgiveness, and trust, all favorite themes.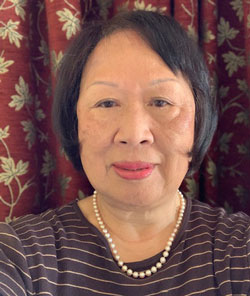 Runner-Up:
A Mystic Fog I Carry (drama) by Yen Hwa Huang
Logline: As cyber crimes rampage, a stubborn Asian-American senior woman fights alone to save herself from an imminent death threat by a skillful Internet crime group till she loses her entire life savings, but also leads her to revitalize a deep secret in her past.
Writer's Statement: I am a retired nurse who worked for 28 years with patients with opiate addictions and mental disorders. After I retired, I set out to write screenplays in order to finally express my life-long creative impulses. This particular story is inspired by my own painful encounter with cybercriminals. The NYPD crime prevention unit invited me to work with them in educating the public but few victims are willing to do so. The financial fraud division of the Manhattan DA office also interviewed me because they investigated a similar cybercrime scheme 2 years ago, but had to give up because of a victim's refusal to cooperate. I am very motivated to dramatize the terrible material and psychological tolls that cybercrime have on us.