A big congratulations to our two finalists in this year's contest!
We have a two very different scripts as our two finalists and I couldn't be more proud to present them. The finalists are…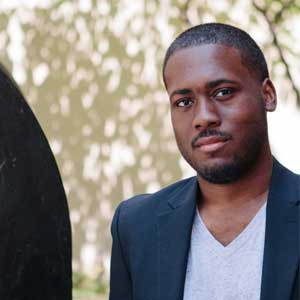 Back to the Go-Go by Travis Houze
Log line: After returning from jail, a man struggles to bring his family and gentrifying community together through the power of Go-Go music.
Writer's Statement: "I am a born and raised Washington D.C. native. I got my first taste of the genre Go-Go music at the age of 10 from a close friend and he taught me the ins and outs of the music and how it's become a staple in Washington D.C. culture. The more I learned about the genre, the more I realized how fun the music can be and how it brings people together in ways that no other genre can do. While it's often seen only within the Washington D.C. Metro Area, I wanted to tell a story that feels universal yet unique to the culture that influenced this story."
Friend Request by Richard Pierce
Lofe line: After a bitter high school journalist creates a fake social media profile using racy photographs of a girl found online to bait and expose cheating guys in her class, she struggles to keep her life from being picked apart by a mysterious new transfer student who looks suspiciously like the girl from the profile.
Writer's Statement: "As a kid I filled notebook after notebook with silly comic strips, spending way more time on the dialogue bubbles than the drawings themselves. Later I realized that screenwriting would be a lot easier than that (plus I suck at drawing). After graduating film school, I sought screenwriting work on various low-budget indie films and managed to have a couple scripts produced, including one that was released on DVD through Lions Gate. My script "Friend Request" was written after watching way too many Lifetime thrillers with my wife and wanting to try my hand at writing a fun, creepy thriller myself."
We'll be announcing our winner on November 18th.